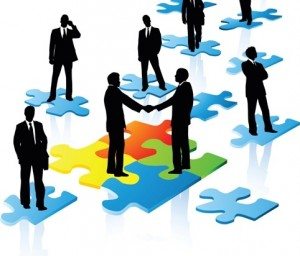 Negotiation Services
Are you passing through financial crises and unable to pay the mortgage installments? Do you want to save your home or get rid of a costly home? If yes, then you are at the right place. We can help you negotiating your lender!
100% Acceptance is Guaranteed:

If we go to negotiate on your behalf and you don't accept what your lender offers you don't pay! That's our guarantee to you.
 We work for you, not for the banks.  No upfront charges! That means you only pay for results you accept.
Loan Modification:
If you want to save your home we can negotiate your lender for loan modification. We can create better options for you that help saving your home. We will negotiate with your lender with required documents and will reinstate the loan that you can easy pay. We will bring your monthly loan and interest payment to the minimum payment per month.
Short Sale:
If you need short sale negotiation services we can help you in a better way. We have closed hundreds of short sales and have best short sale consultants. We work for you, not for the banks. ACG short sale negotiator will not only proceed the short sale, but make it successful. 
Foreclosure:
If you are in any stage of foreclosure we can help you. We can negotiate with your lender and can create the options to avoid the foreclosure. Our foreclosure consultants have served our valuable clients and have helped them save their home. We have the extensive experience and knowledge of law prevailing in your state that is required to protecting you. 
Why Hire ACG Negotiation Services?
Absolute Consultant Group is known for personalized and professional services. We have helped a great number of home-owner to retain their home and avoid legal complication and frustration. 
No Telephone Game. We speak to them for you.
We help by directly talking to your mortgage company on your behalf. We serve you, not you lender.
Time Savings- We can help you save your time with help of our prior experience of dealing with Mortgage Company and using our relation in the real estate industry.
Customize your program- We create customized plan to help you within your budgets. We understand that help does not come in the form of just one solution.
Keep or Sell.- ACG is here to help. You choose. Not the bank. We help you define what it takes to meet your goals.
Options you didn't know about. We open up options that few others are aware of or even understand.
Dedicated Services-You're assigned to one person. That means you do not call and have to explain yourself every time. 
We have the highly experienced and skilled negotiation agents that are always ready to serve you. Absolute Consultant Group provides the personalized services in more than 50 states. We have a great network of attorneys working with us which can analyze your financial statement that increases the chances of success.

[contact-form-7 id="1800″ title="Contact Us"]