How Short Sale Agents, Experts and Specialist Can Help You?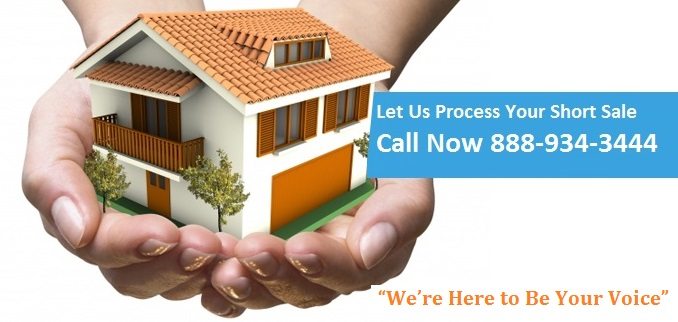 A short sale is a real estate transaction in which a seller facing financial hardship gets the permission to sell the property for less than the amount owed on the mortgage. A short sale may be the best alternate to losing your home if your mortgage is greater than value of your home. Short sale not only offers an opportunity to avoid the foreclosure, but may also save you from the legal complications that may occur due to the foreclosure process having been completed.
A short sale occurs when the lender is convinced to receive a smaller amount of money than what is owed, as a settlement, rather than the amount required to pay the mortgage off. Many will lead on that it is very easy but when the situations get complicated that is when having a large amount of experience makes the difference. If being simple was the case then most offices would not require special handling by a particular assigned agent at each brokerage. Be cautious when hiring a short sale agent.
Choosing the right short sale experts means that they have a vast knowledge of solutions and a huge tool belt to deal with the short sale process. ACG is fully equipped with all the required tools to remove most kinds of short sale complications that occur regularly. The process of completing a short sale requires a skilled short sale negotiator to negotiate with the short sale lender(s), the buyer(s) and mortgage broker(s) during which they have to juggle all the parts to facilitate the transaction and to close the short sale successfully. Timing is everything!
A key element of completing a short sale is the hardship letter. If your hardship letter is poorly written the bank may never allow a short sale. Short sale experts can guide you in how to write a hardship letter that makes your proposed offer convincing.
Why Hire Absolute Consultant Group (ACG) Short Sale Experts?
ACG has lead the industry by only working with the best short sale agents. We are experts at managing the entire short sale process. With excellent negotiation skills and backed by a network of attorneys we get the jobs done as effortlessly and efficient as possible given the circumstances surrounding your situation. We will directly negotiate with short sale bank/lender/servicer on your behalf to increase your chance exponentially of getting your short sale approved.
 "We Have Processed Thousands of Short Sale Transactions"
Absolute Consultant Group has been in the business for the greater part of a decade which means you've got a team with one of the a largest amounts backgrounds and experience in dealing all kinds of short sales. We have been providing short sale services across almost all 50 states. We can help you!
Don't Let Your Home Go Through Foreclose:
With the right team of short sale agents and short sale negotiators we increase your chances of saving your home, and your credit, from being foreclosed on. If you are at any stage of foreclosure process there may still be time and we can create opportunities that may work for you that you may have never thought of.  Our expert short sale specialists may be able to help you short sale your home while negotiating with your lender for the difference of what you owe to be waived along with their right to seek a deficiency judgment. Our short sale negotiators have a very large amount of experience helping you get rid of most deficiency judgments.
100% Acceptance is Guaranteed:
If we negotiate with lender on your behalf and you don't accept what your lender demands, then you don't pay! That's our guarantee to you. We won't require any upfront charges and we only get paid for the results that you accept which comes out of your lender's pocket!