Why Foreclosed Home Owners Abandon Pets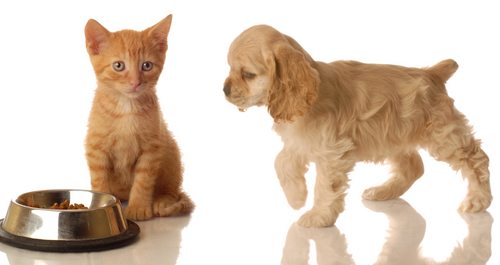 A huge number of homes are foreclosed every year, it seems like half of the homes in country are on foreclosure. With the increase in foreclosures the number of abandoned pets left behind is also increasing. Most of the homeowners leave their pets behind when moving, due to the overpopulation at shelters, almost half of incoming emails are euthanized. But majority of the homeowners don't bother to look at the pets when moving.
Pets are the most neglected when any home is foreclosed. They are the causality of foreclosure and are often left indoors, without food and water or the comforts of a temperature controlled environments. Expert says that dog will become dehydrated within twenty four hours without water and will die in a few days in extreme heat. Like humans, dogs and cats can go for a long time without food, but will quickly die without water.
How Can Home Owners Abandon Pets After Foreclosure?
You might be thinking that these homeowners feel no remorse when leaving the pet behind to die slow and cruel death. You may be annoyed and unable to understand what these people were thinking when leaving the home. How can someone be so insensitive to such anguish and show no sympathy?
We can think that the homeowners, who were kind enough to take care of the stray pet or adopt a pet for their kids, would be responsible caregivers. On the other hand some homeowners don't care about the pets and even don't feel any sympathy for the beloved pets of their children. They don't look at a pet as living, breathing creature incapable of fending for itself. They see a pet as property, not different than a worn sofa tossed into the alley when the springs pop. Such kind of homeowners often sell all the assets that they can sell to make money, even they will be selling kitchen sink and appliances.  Some pet owners do not think while taking actions. They might simply rationalize their behavior thinking that the neighbor or city officials or representatives of the bank will save the abandoned pets. They feel bad when leaving the home and forget about everything. They can't think about the beyond what it holds for themselves, forgetting their responsibilities toward their pets.
Why Foreclosed Home Owners Abandon Pets
Instead of observing why foreclosed homeowners abandon pets, first examine why they have lost their home through foreclosure. Foreclosures often are an undesirable result arising from one or more of the following events:
Excessive debt and mounting bill obligations.

Job transfer to another state.

An inability to continue working due to medical conditions.

Unemployment. They were laid-off, fired or quit job.

Incapacitation. Drug or alcohol addictions.

Squabbles with co-owner or pending divorce.

Disability. Homeowner got disable and is unable to work anymore.

Sickness. Homeowner is sick and cannot work
Most of the time people feel them as victims of circumstance that were beyond their control. They feel helpless and depressed. Depression forces people to be indifferent to others, themselves and their obligations, namely their pets. Sadly, something has to give.
The homeowners that lost their home through foreclosure have to find the new living place, it may be a rented or something else because they don't qualify to buy a home. They think first about themselves and forget about the pets and leave them behind.
How to Help Save Abandoned Pets
In most states, by law pets are considered personal property which means they have a little or not right. Any personal property left behind by the homeowners is subject to capture by the lender that has taken home back in foreclosure. Unfortunately, most of the REO lenders don't bother taking care of the left pets. Some laws do not allow for forfeiture of personal property until a certain time period has passed, so lenders are prevented from removing the pets, and often discourage others from intervening.
If you feel that some homeowner is being foreclosed upon, why not ask what they have planned about the pets. If they don't have any plan you can adopt the pets and take care of them.
Some of the good homeowner might willingly turn over their pets to an animal welfare agency that will be taking care of the abandoned pets, if they know that they are being foreclosed. It's better to offend and apologize than to do nothing, leave animal rescue literature with the owners.
Check on the home to see if any pets were left behind or tied up in the backyard, after the owners have moved.
If you find some abandoned pets, call your local humane society to find out how you can help rescue abandoned pets.
If you find left over pets you can call a local real estate agent and ask the neighborhood specialist to inspect the home for abandoned pets.
In some states, animal cruelty is against the law. If you suspect animal cruelty, call the police.
If you find a dehydrated pet, provide a small amount of water under supervision – some pets can become so thirsty and weak that they can drown in a water bowl – then call a vet before administering food.
Because if you don't speak up for these helpless animals, who will?