How to Find Government-Seized Homes and Foreclosures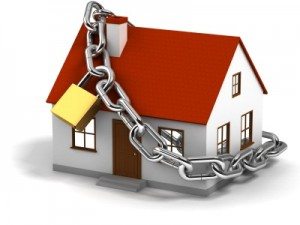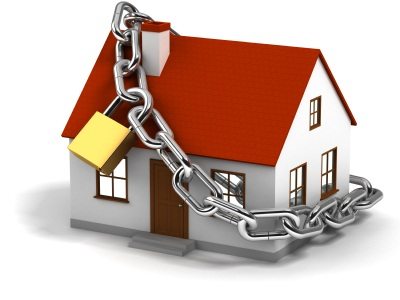 Government seized homes and foreclosure properties may be the greatest attraction for savvy homebuyer and real estate agents. It may be interesting for others who want to make some investment in the property. It is not so much easy buying a foreclosed or government seized property as it seems. If you don't have sufficient knowledge of buying homes and dealing with foreclosed property, you may be putting up yourself in biggest problem.
Finding government seized homes and foreclosed properties are pretty much easy in depressed real markets, but it is also not tough to find such properties in strong real estate markets. The biggest difference between these two markets is you will be finding a great number of foreclosures falling in the depressed real estate market.
Many homes that were offered at sometimes as a short sale end up falling in foreclosure and become the REOs due to many reasons. The reason, why purchasers may refuse to buy a short sale home could be any of the following:
Listing was overpriced at mortgaged amount.

Location of the home or neighborhood was undesirable.

Seller did not qualify for a short sale.

Sellers stripped foreclosure home's assets or vandalized the property.

Bank refused to accept less than its present mortgage balance.

Buyers passed by the short sale in favor of a hassle-free purchase.
 Not every home is the great opportunity and bargain some purchases may be the worst mistake of your life. There are a number of drawbacks of buying foreclosed homes. Some foreclosed homes are diamonds waiting to be polished. Inexperienced foreclosure buyers might want to hire a real estate agent for guidance and assistance.
Here are places you can find foreclosures:
Search Public Records
In a number of stages of the foreclosure process, notices are recorded with County Clerk at your County Recorder's Office. This information is available to anyone being the public records.  You can search for a Notice of Default or for a Notice of sale. They are considered the best source for finding the government and foreclosed properties because they are free of cost. In addition, you're likely to find newly posted properties that haven't yet reached many of the online foreclosure data providers.
Real Estate Agents
A number of real estate agents specialize in listing the government and foreclosures. They know a huge number of people are always dealing with the properties so they may be in a better position to tell about the latest listing and even can guide about the demands. You can ask your buyer's agent to search for REOs and when you recognize a listing agent's name over and over, pull up that agent's profile and look at his or her listings. You will probably find a ton of foreclosures at your fingertips this way.
Real Estate Signs
Driving through neighborhoods where you want to buy is another great way to find foreclosures. The riders on the sign posts might say:
Foreclosure

Bank-Owned

Bank Repo
If you find such signs just note the number of dealing agent and inquire about the listed home, or may be coming on the market, by calling him. It is better to keep finding foreclosure agents because an agent who specialize in foreclosures sometimes waits weeks while bank management approves the list price. It is possible that you find a better option just by connecting some other real estate agent. If you are working with a buyer's agent, you can ask your agent to get this information for you.
Web sites of Major Banks
Many banks maintain online lists of foreclosed properties. Here are a few national lenders who maintain Web sites of bank-owned properties:
Countrywide

Bank of America

Chase Mortgage

U S Bank
Asset Management Companies
Some lender dealing with huge amount of foreclosure may hire asset management companies to handle foreclosure on the behalf of lender.
Keystone Asset Management is a national agency that deals with defaults.

Wells Fargo uses Premiere Asset Services.

Many subprime mortgage companies use HomeEq Servicing
Government Agencies
Some government agencies requires that you hire the services of foreclosure consultants. Others will let you submit offers on your own. Read each site for more information.
Department of the Treasury – homes seized by the Internal Revenue Service.
SBA – Small Business Association
HUD – Housing Urban Development foreclosure homes.
Fannie Mae foreclosure homes.
Internet Foreclosure Companies
Web-based foreclosure companies charge a fee for providing you with a list of foreclosure properties. They reason that it takes time, trouble and expertise to locate and assemble accurate national foreclosure lists. You may find it is worth it to let these companies search for you:
Auction Houses
Auction companies have a huge amount of auctions every month. Sometimes they may sell as 100 home or even more in a single day. While many experts agree that auction companies often get higher prices due to the auction frenzy created among its bidders, sometimes you can find a gem in their inventory.
Real Estate Disposition Corporation

J. P. King

United Country Auction Services

Williams & Williams

Bid4Assets