How To Get a Mortgage Loan After a Foreclosure?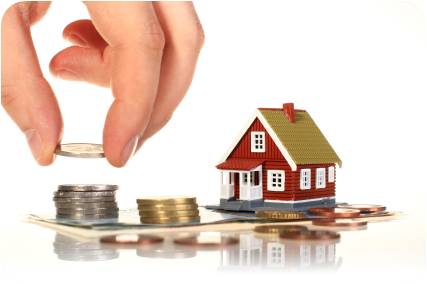 Buying a home is a challenging goal for most of the hopeful homeowners. But for those homeowners who have experienced a bankruptcy, the hurdles of foreclosure or short sale are even higher for them. But it is not impossible to buy a home after an unlucky financial event, In fact the people who have cleaned up their credit and are otherwise qualified to get a mortgage can buy a home as soon as they have survive a prescribed waiting period after the bankruptcy, foreclosure or short sale. Bankruptcy and foreclosure have become regrettable ways to gain a fresh financial start. When used that purpose a home buyer can qualify for a competitive mortgage in as little as two years of bankruptcy and three years after a foreclosure. There is life after a foreclosure. Other than the reasons of the foreclosure the homeowners can buy another home eventually although it will not be easy to purchase as the first home. Mortgage lenders require the mandating waiting period between the foreclosure and obtaining a new mortgage. Some of the foreclosures are outside the control of the homeowners. Here are some of the guidelines to get a mortgage after a foreclosure;
Document the circumstances of the foreclosures. There are some of the foreclosures which are outside the control of the homeowners. Lenders look for justifying circumstances such as loss of job, illness or injury of a primary earner or death of a primary earner. Some of the lenders consider the divorce as a justifying circumstance.

Pay all of the bills before the due date. Reestablishing the credit is the most important thing homeowners can do before purchasing another home. It is especially important to keep track of all payments. If homeowners use a check to pay their rent then they should keep a copy of it. The new mortgage lender will want to ensure that they have not been late on any housing payment since their foreclosure.

Homeowners should write a financial hardship letter that explains why they lost their previous home to foreclosure. They may have lost their job or suffered a drop in annual income. They may have gone through a costly injury. They should explain in their hardship letter how their financial situation has changed and why they will not fall into foreclosure again.

Homeowners should be prepared to pay a higher interest rate and provide a larger down payment when purchasing their next home. The earlier they purchase a home after their foreclosure the higher their down payment and interest rate may be. Homeowners should save as much money as they can for this payment because this will show the lender that they are serious about paying their next mortgage. The homeowners should check their credit report after bankruptcy discharge to make sure it is accurate and that all debts have been closed and discharged. Some creditors may continue to report collections and open accounts in default, which will continue to dissolve the score of homeowners.

Homeowners should make sure that official records such as property deeds, court foreclosure actions, property tax records and their credit report accurately record the foreclosure date of homeowners. Lenders will count three years to the date before approving the next mortgage of homeowners.

Homeowners must keep any installment loans that survive bankruptcy open such as student loans and pay them on time.

Homeowners must apply for a secured credit card as soon as possible, the card that reports to one of the major credit reporting bureaus. These cards require homeowner to hold an amount in an account and lend him up to a matching amount as a credit limit. Homeowner should make small purchases regularly and pay them in full when the bill comes due.

Homeowners have to take out a loan on their next large purchase such as car, even if it is at a very high interest rate. They should scale down the amount of their purchase to ensure that they can easily afford the payment. Making timely payments and paying the loan down faster than agreed through larger payments will show that homeowners have learned their lesson and can handle the debt more responsibly now.

Homeowners should check their credit report periodically for the errors and reappearance of past zombie debt. If the debt is less than seven years old then homeowners should make reasonable repayment arrangements whenever possible to stop the negative reporting and further damage to their credit. Consult a reputable credit counseling agency on how to deal with a debt that is more than seven years old.

Homeowners have to make copies of the financial papers that verify their current financial situation. These may include their two most recent paychecks, savings and checking account statements, and most recent federal income tax return. They should also make copies of their other loan statements including student, car or personal and their current credit card bills.

Finally homeowners should apply for an FHA or VA mortgage after the proper waiting period is over and they have reestablished a clean credit history. Be prepared to explain why their financial difficulties occurred, as well as what they have done and plan to do to avoid it happening again.