How to Find a Qualified Home Inspector?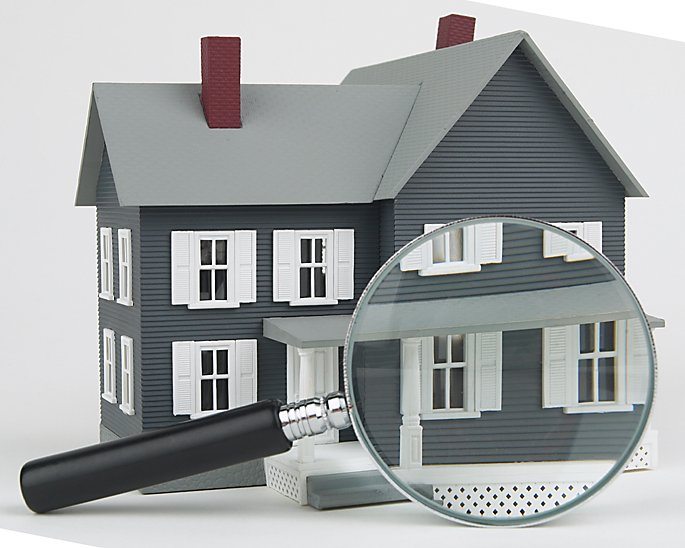 Like most of the other professions, you will find qualified and unqualified individuals claiming them professional. Home inspection is not saved from this scam as well. It is even more abused in some ways. It is really difficult to differentiate the good home inspectors from the bad ones. Few states regulate or issue the license to home inspector for practicing home inspection.
It means anyone can print up business cards that represent the individual as a home inspector and he can go about the practice of collecting fees from unsuspecting buyers. But the level of services may not be up to the mark. They may have connected with real estate agents to make more money. It is suggested to be very careful when hiring a home inspector.
Tips for Avoiding Unqualified Home Inspector
Here are some tips that can be helpful avoiding unqualified home inspectors.
Ask for a Sample Home Inspection Report
A home inspector should be able to share the copy of sample home inspection report. If this report only contains four to five pages, then you should not hire this home inspectors. A qualified home inspector will provide the inspection report containing more than twenty pages. Comprehensive home inspection reports normally contains twenty to fifty pages with color photographs highlighting defects or problems with the home.
Don't Hire Inspectors Who Recommend Contractors or Perform Repairs
Home inspectors are in the business or providing home inspection services not in providing repairs. The inspector may be creating a conflict of interest if he directs you to perform repairs. Some state regulations and inspector associations allow an inspector to undertake specified repairs, but it is suggested to not hire such an inspector.
Inquire About the Length of Home Inspection
To perform a detailed home inspection, it takes normally more than three hours and even some time longer depending upon the size and condition of home. If you find that a home inspector is providing home inspection in a few minutes and taking short time, then you need to be careful and don't hire such home inspector.
Ask if the Inspector Charges for a Re-inspection
There is no such house that don't have a problem. Even new homes have imperfections. All homes have defects. However, if a home inspector finds a defect and the sellers agrees to repair it, in many states it is considered a courtesy for the inspector to verify that repair without any further charges. Ask the home inspector if he will be charging for revisiting the property for not. In some states inspectors would charge for a return visit. Ask about upfront fee and policy when you interview home inspectors.
Ask to Attend the Home Inspection
If you have tight schedule and can't be present during the whole inspection, you owe it for yourself to be there for the last thirty minutes of home inspection. Ask the home inspector to walk you through the home to mention the defects. Ask the questions about the condition of home and get to know the major and minor defects. Inquire about the action items as well.
Sometimes the home inspector might suggest further inspection. Try to find out, whether the inspector suspect some problem or if he is suggesting routinely to have inspection for the items that the general inspection does not cover.
A home inspector may suggest a pest inspection because home inspectors are not licensed to perform the pest inspection. Such a suggestion does not necessarily imply the inspector found termites or dry rot. Not every home inspector will walk on the roof and therefore they would suggest a pest and roof inspection.
Ask for Credentials & Qualifications
Choose Certified Home Inspectors.
Choosing a certified and well reputed home inspector may cost you more, but it will save you from making huge loss. To avoid any kind of complication choose a certified home inspector. There is no shortage of certified home inspectors. American Society of Home Inspectors is one of the best known and oldest organizations for home inspection.
Qualification
Ask your friends and family member or even your neighbors if they know some qualified home inspectors. You can ask your real estate agent for recommendation and then double-check the qualification of home inspector. Some inexperienced real estate agent may refer inferior home inspectors because they don't want such a home inspection that can cancel their deal. Professional real estate agents demand proper home inspection because they want their buyer informed.
E&O Insurance.
It is better to have E&O insurance. Errors and Omissions insurance can protect you if the inspector makes a mistake. However, keep in mind, in some instances that liability for errors is limited to the amount of the home inspection fee.
Check for complaints
If you are hiring a licensed home inspectors, then call the licensing board or whatever body oversees the home inspection. Ask about the status of hired home inspector, is he active and up-to-date, and also ask if there are any complaints against the inspector.