Things To Mention In Home Marketing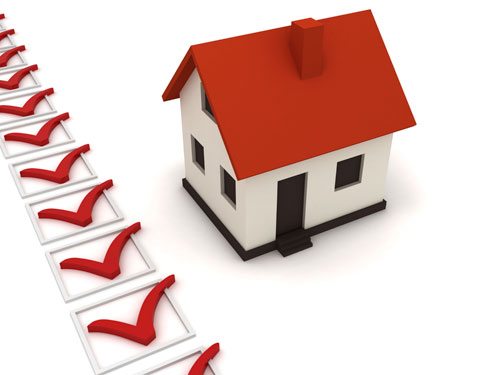 If you have a home with commercial-grade, occupied acres of land or have the most famous neighbor, it makes it easy to market when selling short sale home. But, if your house is located in normal neighborhood, there may be a number of things that can attract a buyer. If you mention these things in short sale listing, it may help selling your home quickly.
Here are most important things that should be mentioned in home marketing. 
Storage:
You know that your home has a number of awesome things, but it is useless unless you mention these things while marketing your home. Goal of good marketing is to highlight these things that will allow your home to shine in the eyes of your potential buyers and will help bringing the more offers.
One common problem with homes is, they lack storage which leads to belonging overflow and cluttered lifestyle. A bigger storage can inspire many buyers to look forward for buying your home. So, if your home has extra closets, pantries or other built-in storage amenities, make sure they are highlighted in your listing. A home with extra storage is a great opportunity for buyers to make their things settled in a better way and have a comfortable lifestyle.
Organizing Systems
If you have invested in organizing system, it's a great help selling your home at higher prices. The house that is upgraded with customized or built-in closet, desks or bookshelves, kitchen or garage organizer systems will attract more buyers if this is properly highlighted on the listing. The majority of the buyers wants a clutter-free lifestyle and look for enough space for everyone. Having extra features is always good.
Proximity
Some buyers might not know your zip code or might not be aware of your hidden gem of a neighborhood. It also happens to be tucked within a half mile of a subway station, entrances to three freeways and two regional parks. Buyer's proximity list may be different that the location requirements when they are searching online for homes. They might be looking for all the houses in the town that fall under their price range, but the fact that yours is walking distance to a major employer or university, could push yours to the top of the list.
It is only you that know your home is perfectly located, but a new buyer might not know the exact location just looking at the map. It is suggested mentioning the each and every detail that can help a buyer to find your home. Don't assume, if your home is particularly well-located near major universities, employers, recreational amenities or walk-able shopping and dining districts, you should talk with your agent about showcasing this in your home's marketing.
Senior-Friendly Features
Buyers are not always looking for homes that support the life of disable people, but they might be looking for a home where they can live their whole life. Homes that have no stairs to the front door, single story layout and low maintenance landscape have a massive attraction for the buyers who wish to stay rest of the life in the same house. If a senior citizen is looking for buying a home he may not be interested in a home that has a loads of stairs or other features that are difficult to navigate easily.
Energy Efficiency
Energy saving may be a great factor to attract more buyers. If your home has budget-friendliness or energy efficient features, chances are great that it will attract the more potentials buyers. So, if your home has tank-less water heater, dual-paned windows or new insulation, these are worth mentioning things. If you have got your energy bills down below the normal in your area, this could be your selling point that you should not overlook. Your selling agent can help marketing this feature to get better price quotes.
Green Lifestyle Features
If you have managed home to allow inhabitants to live a green life, beyond just the energy bills, this is the thing to mention in your home marketing. Organic kitchen garden, backyard compost bin, recycling center are the little things that may not add a great value to your home, but can attract a number of buyers that are looking for a green life style. If your home has these features you should mention such things on your home marketing material.
Hypoallergenic Home Maintenance
If your home has chemical-free and hypoallergenic HVAC system or have only used non-chemical cleaning products for the last few years, you should mention such kinds of things on your home marketing material. Consumers are not only careful about what they put into their bodies, but also what they put on their bodies. The cleaning and maintenance products you've used may implicate both 'on' and 'around,' so if you've taken care to create a home that works well for people with physical or philosophical sensitivities to common household chemicals, make sure light-green buyers know it!