Get Unsecured Small Business Loans With a Monthly Payment

PROFESSIONAL SERVICES:
Absolute Consultant Group works exclusively with direct lenders to offer business owners simple interest, unsecured small business loans with a monthly payment option, terms ranging from 24 to 180 months and no prepayment penalty or broker fees.
[contact-form-7 id="4362″ title="Small Business Loans"]
We are 100% committed to understanding borrower's needs and placing them with one of our exclusive lenders that offer alternative programs designed to help small business owners increase cash flow and maintain business. As industry insiders with years of experience at the very companies we refer to, we offer fast and convenient file preparation services designed to help borrowers from all Industries obtain funding in hours, not days.
Need A Small Business Loan Quickly? Get Approved! Call (800) 961-8663
FUNDING IN HOURS NOT DAYS

:
Bank credit, particularly through term loans, is one of the primary sources of external financing for small business. Unfortunately, access to this capital has increasingly become a growing problem and concern. The current lending environment, constrained credit markets and structural barriers are impeding traditional bank lending to small business.
 We work to provide alternative financing. Our exclusive lenders understand the power of same day funding and understand the power of convenience. Once approved, if terms are agreed upon, before 4PM EST, funds will be wired same day.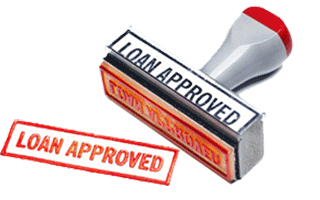 Our Benefits Include:
✓  500 FICO MINIMUM
✓  BANKRUPTCY OK, IF DISCHARGED
✓  MINIMAL DOCUMENTATION
✓  LOANS FROM $6,000 – $100,000
✓  MONTHLY PAYMENTS, NOT DAILY
✓  NO PREPAYMENT PENALTY
✓  NO EXTRA BROKER FEES
✓  REPORTS AS A TRADE LINE TO BUILD CREDIT
REQUIREMENTS FOR FUNDING:
TO QUALIFY APPLICANT NEEDS THE FOLLOWING:
✓  25% ownership stake
✓  Two months in business or more
✓  Business Bank Account open for 60 days
✓  $4,000 minimum monthly GROSS deposits
✓  Current State issued ID or Driver's License
✓  Voided Check
We Work With Best Lenders To Get Your Small Business Loan Approved