A Complete Guide Presenting Sellers in a Short Sale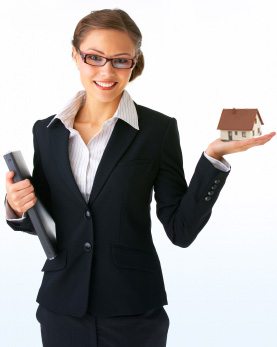 After the recession in the real estate industry, more short sale are becoming common and lenders are overwhelmed with foreclosure. It is getting difficult to deal with such lenders and closing a short sale is becoming though for sellers. If you are hired as a short sale agent and going to represent a short seller then you should thoroughly understand the complete process, the lenders, their motivations, procedures and how to handle your seller to get the information you need to help them. Here is a complete guide to help closing a short sale.
Are You Experienced in Short Sales?
If you are new to real estate industry and going to be involved in the short sale negotiation, you need to go in a high gear learning process. It is much better if you complete your first negotiation under the shadow of an experienced short sale agent. In this way you will have a good learning experience, but if you don't have an opportunity to work with a senior short sale agent then will need to be very careful and possess required knowledge. It is suggested to discussing short sale case with a senior short sale agent.
Are You The Only Negotiator for the Seller?
Short Sale proposal sometimes needs to be reviewed by an attorney. Short sale attorney may be able to provide some useful suggestions and make your proposal error free. Some sellers may want or need an attorney to be involved in the short sale process. Getting an attorney is not any problematic, but it is better to make things clear about commissions and fees.
Which Lenders Are Involved and How Do They Operate?
If you are an experienced short sale agent, then you may have the understanding of lenders. Their prior behavior, time they take to close the short sale, percentage that attract them, level of difficulty and all the other required information that can help be successful. Some lenders are much more difficult to work with them and process can take more than expected time.
Get the Lender's Short Sale Forms Package Right Away
Lenders and banks are very keen and love to paper work. They will have their own pet forms that may not be relevant to the short sale process, but you have to submit that forms. It will be needed a lot of information to be filled out on these forms. The authorization forms which allows you to communicate on seller's behalf is the most important form for you. Then, there's the hardship letter explaining all the details about why the seller cannot continue to pay their mortgage.
Always Be On Top of the Time Line
Make it sure that you have full information about you lender, how many payments they are in arrears, and when foreclosure is likely to happen. It is better to know that what your lenders saying and all the deadlines should be clearly communicated between you and your seller.
 What Type of Loans Are Involved?
What types of loans are against the property? The lender's response may be affected due to VA, FHA, conventional, USDA or something else. Some loan types offer more flexibility and some leave quite limited space to negotiate with the lenders. Loans guaranteed by government or other entities can provide a hint as to how far the lender can come down based on how much they will recoup from the guarantee.
Know About ALL Loans and Liens
Knowing all about the loan or lien on the home of seller is very critical. Whether it is intentional or unintentional your seller could forget to tell the important information about loans and liens. You should keep asking all the required information, documents and every payment that they make. Sometimes they may even have a HELOC or other equity loan that they forgot was guaranteed by the home.
Don't Submit Ridiculous Offers
Don't submit any offer without the proper approval of your client. While you are marketing or negotiating a short sale take your seller in confidence before making anything final. Lenders don't act in the same way as individuals in negotiations.  A ridiculously low offer can often result in a flat rejection, not a counter offer to stay in the game.