Secrets That Will Make Your Short Sale Successful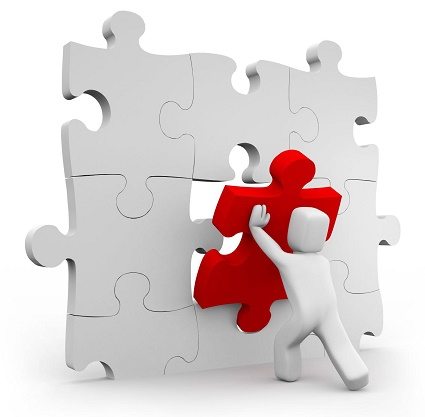 A huge number of short sales are proceeded every year, but the majority of the short sales are rejected or not approved by the banks due to many reasons. There are a number of reasons which causes the failure or rejection of the short sale. The experiences short sale agents have learned how to make the short sale successful. They have made mistakes and have learned through their experience. There are a number of things that should be considered when proceeding a short sale. Some of the short sale secrets are given here that will help you make your short sale successful.
Make Compelling Hardship Letter

A week hardship letter will never win a short sale. If you are unable to write the compelling hardship letter, then you will just wasting the resources and time. Take your hardship letter very seriously. If you are unable to write a good hardship letter, then you need to hire the services of short sale consultant. It is better to get the legal advice form lawyer as well.
The cornerstone of every successful short sale is the hardship letter. It explains:
How the seller got into this mess.

What the seller has done to try to fix the mess.

Why nothing the seller can do will correct the situation and a short sale is the best answer.
Look through the hardship letter for a lack of strength or conviction. Sometimes sellers are not confirmed about the short sale, they are just thinking about the short sale. There is no maybe. A seller is either doing the short sale or not putting the home on the market. Look for signs of weakness or a place where a bank negotiator might zero in and withhold empathy.
Focus on the Successful Short Sale Closing
Every short sale has a folder, a label and identical forms. It is entered into the system as a short sale on its way to closing.  Never lose the file and keep a tight eye on the case.  If it seems that some obstacle could possibly presenting a snag, it is addressed in advance. Ask the hard questions and don't be shy and have kind of fear on you mind. Even a seller hoping to do a strategic short sale often qualifies for a short sale.
Keep the Short Sale Buyer Engaged
The first thing needs to be done is to question the short sale buyer's agent. Make sure the short sale buyer is committed. Ask the buyers' agent to give in writing that he or she will not write any other offers for the buyer while you work toward short sale approval. Buyers who do not want to wait for short sale approval should not write offers on short sales.
Maintain Your Sense of Humor
The majority of the short sale agents get out of their nerves and behave strictly that creates problems. It takes a certain kind of personality to put up with the annoyances and aggravations caused by ineptness surrounding the short sale industry. It is not just about AMS HAFA short sales at Bank of America. Each of the banks, except maybe a Wachovia short sale, has unique problems and short fuses among employees.
Provide Consistent Follow Up and Feedback
Most of the buyers and their short sale agents get twitchy and panicky when they don't know what's going on. They need information about the short sale process and its progress. Sometimes they miss the information they need. It is suggested to make the proper file for every short sale case and make some notes as well.
Negotiate the Short Sale from the Heart
Sometimes it happens that bank negotiator says that the short sale property is on the high way or far away. Make your way to reach the property and have a look at the property. There might be a trade-off. Ask bank negotiators to put the transaction together instead of rejecting the file.
Prepare to Close after Short Sale Approval
Getting short sale approval is only half the battle in a short sale. In California, upon approval, buyers generally have 17 days to figure out if they want to close that short sale. They have to do due diligence and there are inspections to perform. During this process pending sales can blow up. If it blows up, then you need to get back to the drawing board and look for a new buyer.
Sometimes it suggested that the buyer order an appraisal and begin processing the loan prior to short sale approval. It's a risk for the buyer, but it's a calculated risk, and between the buyer and the buyer's agent. But it is a way for the buyer to get a jump start on the loan process. After waiting 3 to 4 months for approval, many buyers are eager to close and don't want to wait another 30 days. Some loan approval letters expire within a very short window, less than 30 days. Without an early start to the loan, it might not close if the agent can't get a short sale extension. Extensions are not automatic nor guaranteed.