Short Sale- Identify Your Short Sale Type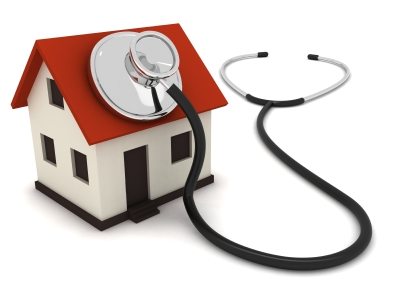 It is a good idea to stop and think about the first step in a short sale before pushing your short sale agent to find the listing in MLS. Many of them have been trying in vain to have a loan modification or work out some other kind of financial arrangement. Because of the intensity and frustration attached to the short sale homes it could be difficult for homeowners to have patience. If you are missing the first step of short sale and are directly jumping to accept the offer, you are making a huge mistake.
Take That First Step and Identify Your Short Sale
The secret for identifying type of short sale lies with your bank and the type of loan obtained. First bank and ask what kind of loan you have? Find out if your loan is owned by that bank or if it is owned by another bank and yours is merely the servicing entity. Do you have more than one loan? Will you face a deficiency judgment? You may need to get legal advice. You will then choose your type of short sale depending on your type of loan and your situation
First Step to Choosing Your Type of Short Sale
Every type of short sale is different and if you have chosen a wrong type of short sale, you have to face a lot of complications. Even you may have to face the personal liability and might lose out on relocation funds. You really should not move forward until you know what kind of short sale you have.
Types of Short Sale
Here are the main types of short sale programs that you may have.
HAFA Short Sale Program
In case you have two or more than two lenders then you will need the participation of all lenders in HAFA short sale program to qualify for HAFA short sale. The HAFA is government short sale program that with few limitations can pay you or your bank up to $3,000 to do the short sale. In the starting of HAFA program guidelines were very strict, but with the passage of time these have been made relaxed. You can do a HAFA short sale on investment property now as well. The biggest benefit of HAFA short sale is that your bank has to release you from the personal liability and you don't have to face deficiency judgment.
Freddie Mac Short Sale
Freddie Mac is also a government sponsored entity. If the Freddie Mac is an investor, then you will need to do a Freddie Mac short sale. This will be adding an extra layer to the approval of the short sale. Freddie Mac will need a long affidavit to be signed. In the case of Freddie Mac home will be sold at "as is" condition. Unlike many short sale investors, Freddie Mac will allow the seller to rent back for a few months.
Fannie Mae Short Sale
Fannie Mae is a government-sponsored entity. If Fannie Mae is the investor, then you will need to do a Fannie Mae short sale and this will be adding and additional layer of approval to the short sale process.
You might have a problem in that short sale if you have a second loan and that second lender demands more money than Fannie Mae would allow you. It may require dealing with second lender before opening the short sale at Fannie Mae. Fannie Mae normally does not postpone auctions. If you are closer to the trustee's auction than you are to closing the short sale, Fannie Mae may opt to choose the foreclosure.
Fannie Mae HAFA Short Sale
Fannie Mae HAFA short sale program is considered the most complex short sale program. The government has been trying to make the processing of this program easy. It is possible that short sale would be delayed if your Fannie Mae short sale is through the Bank of America. You may have some relaxation if you are the principal resident of your home, but Fannie Mae no longer requires occupancy as a condition of the short sale. It is also no longer a requirement that your loan be delinquent.
Freddie Mac HAFA Short Sale
A Freddie Mac HAFA short sale needs to be preapproved in advance. This is also one of the complex short sale programs. The preapproval in advance itself is a biggest problem for some banks. Every bank does not seem to understand this preapproval requirement for a Freddie Mac HAFA short sale, but if your short sale program is approved by Freddie Mac and your services, it moves really quickly. You can expect to get approval within 30 to 60 days.
Cash for Short Sale Programs
Getting the cash for sale is the wish of every short seller, but there are rare chances that debt is forgiven and sellers are released from the personal liability. Consulting your bank is the better way to find out that if you can get cash for sale or not.  The Bank of America cooperative short sale or the Bank of America HIN Incentive programs are considered the most famous cash for short sale programs. There may be sellers who could qualify for both types of Bank of America programs and get paid.