Complete Short Sale Process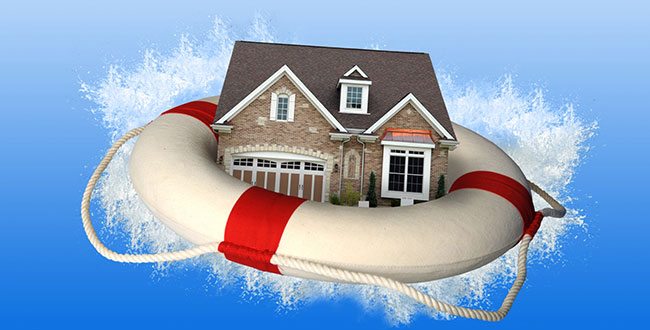 After the recession in real estate industry since 2006, short sale process has become popular element of this industry. Short sale process for sellers is not always a happy deal and brings a lot of tension and worries for seller and lender too.
Losing home has never been an easy and pleasant thing to do, but transferring an ownership in a way that embarrasses your family, hurt dignity and respect is the worst way of losing home. There are alternatives for home owners that cannot make mortgage payments to avoid foreclosure and bankruptcy. Short sale process is the most preferred option for sellers.
In California since 2006 to 2014 half of the sales have been short sale and it clearly indicates the prominence of short sale processing in the real estate industry.  The sellers who are not delinquent might qualify short sale that has opened many doors. If lender is accepting the short sale in real estate industry it means that he is accepting the full mortgage settlement. If the foreclosure makes financial sense, lenders will not accept short sale processing and discounted pay off, but will opt for foreclosure. All the sellers and properties do not qualify for short sales process as well.  
Short Sale Process California:
Most of the short sale processes in California carry no tax penalties anymore. All the lenders have different requirements and may demand various kinds of documents. Below given steps will lead you throughout the short sale process and documents expectations of lenders.
Contact the Lender:
Before you reach the responsible person for handling short sale process, you may need to make a number of calls. You directly want to contact or get the name of supervisor's name or the person having authority to deal with short process. 
Submit Letter of Authorization:
Written authorization letter is important document because without it lenders may not disclose personal information require for short sale processing. If you are working with a short sale agent, a company, lawyer or short sale service provider you may have better cooperation if you write a letter to your lender authorizing them to discuss your loan on your behalf.
The letter should include the following:
Property Address

Loan Reference Number

Your Name

The Date

Your Agent's Name & Contact Information
Preliminary Net Sheet:
Preliminary Net Sheet is an estimated closing statement showing the sale price you expect to receive and other costs of short sale process including unpaid loan amount, outstanding payment late fees, real estate commissions and all the other expense that may incur. If you don't know how to calculate these fees you should hire a short sale processing  expert that would be able to perform all required calculations.
Hardship Letter:
Hardship letter is an option to convince the lender for short sale process. This statement describes your financial disability to pay the mortgage amount and a plea to lender to accept lesser amount instead of full payment.
Proof of Income and Assets:
Describe your financial situation honestly and disclose your assets. Lenders will be interested to know about your assets including saving accounts, money market accounts, stock or bonds negotiable instruments, hard cash and anything else that may add financial value. Lenders are not in the charity business and often require assurance that the debtor cannot pay back any of the debt that it is forgiving.
Copies of Bank Statements:
If your bank statement shows withdrawals' of large amounts, unaccountable deposits and unusual number of checks, it is probably a good idea to explain each of those items to the lender that are essential for short sale processing. Despite that the lender would also like you to account for each and every deposit so it can determine continuity of future cash deposits 
Comparative Market Analysis:
Market may have upswing and not favorable situation for the lender and borrower sometime. If the market is down, then you may not be able to sell the home. This fact should be substantiated for the lender through a comparative market analysis (CMA). If you hired a short sale processing expert he can prepare a CMA for you, which will show prices of similar homes:
1-Active on the market
2-Pending sales
3-Solds from the past six months
Purchase Agreement & Listing Agreement:
When you get to make a short sale agreement with prospective buyer, the lender may require a copy of the offer along with the copy of your listing agreement. Get ready for the lender to renegotiate commissions and refuse to pay the items like home protection plans and reject inspection. 
If all the thing goes well then there are strong chances that lender will approve short sale request. You may ask lender to not report adverse credit rating to credit reporting agencies, but realize that the lender has not obligation to do so. Credit report status is not always negotiable.