Buying a Short Sale Home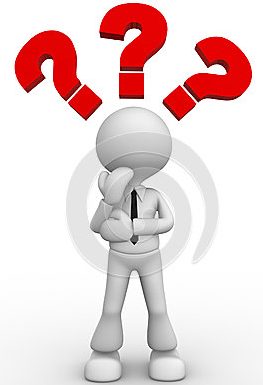 Short sale is a lucrative option that offers you buy a home lesser than the market price. There are a number of home owners that suffer from financial crises and sell their homes to avoid the foreclosure and bankruptcy. There is no doubt that a short sale is a great opportunity for buyers to get homes lesser that the market price, but it requires a lot of things to know before you buy a short sale home.
Since 2005, buying a short sale is a hot topic in the real estate industry. Short sale investors always look for the smart ways to make handsome profit. Many entrepreneurs break the law and use unethical ways to earn huge profit from short sale. On the other hand, several real estate investors know that they are crooks and they don't care.
When you find a short sale home that interests you, first of all you need to make a call you to your real estate agent. Your agent needs to find and confirm the short sale listing first. Finding a short sale home does not mean that you can buy this home. In real estate market lesser that ten short sale close out of hundred. There are a number of reasons that you would not be able to get the listed home.
Important things to Know before buying a short sale: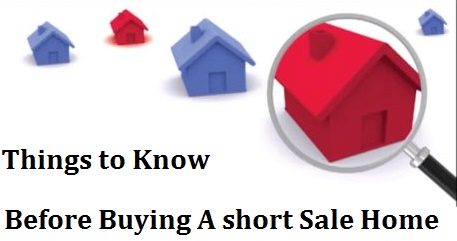 Before buying a short sale there are a number of important things to know. Some of the most important things are given here:
Comparable Sales for That Short Sale House:
The most important thing to do is comparing the sales for that short sale house because short sales take from two to four months to close. Meanwhile the pending sales will become the comparable sales at closing.  Some short sales are priced ridiculously low. The banks never accept such a low price. This type of the short sale listing receives a number of offers. You will need to make a reasonable offer that would be accepted by the bank.
Amounts, Mortgage Amounts, Number of Loans and Lenders
Ask your short sale agent to find out the amount owed against the home and the number of loans that are recorded. A second or third mortgage lender will not receive a very good price as compared to the first position lender will get. Some lenders get the reputation to work with. If your agent is an experienced short sale agent that he or she would know better that what kind of your lender is and the level of difficulty that you can face during the short sale process. If you offer is like 20% or 30% it is very difficult that your proposal may get your lender's attention.
Short Sale Listing Agent's Track Record
A listing agent who is advertising a short sale, but has never closed a short sale is a risky proposition for you. That's because it's up to the listing agent to submit the short sale package to the lender and negotiate. Your buyer's agent can't talk to the bank. Some listing agent hires outsourced companies to complete the task and the chances of success are limited. It is you to decide that you should reject or accept your short sale purchase.
Short Sale Seller Qualifications
Reach the short sale listing agent that has received the complete sale package from the seller. Inquire about the contents of the short sale package. A short sale package consists of:
Sellers' hardship letter

Tax returns

W-2s

Payroll stubs

Financial statement

Bank statements advertising
Some sellers are not cooperative and make the document returning process slow. Some of the agent never guides the seller that these documents are mandatory. You don't want your short sale purchase delayed because the listing agent doesn't have the required documents.
Number of Short Sale Offers Received
The short sale home will receive multiple offers that are priced under the market value.  An agent is not supposed to disclose that information, but it is better if you know those offers.
Homes priced under market value will receive multiple offers. An agent is not required to disclose the terms of those offers, but you do want to know how many offers you are up against. You want to make an offer that will beat the competition yet still be below market, or don't waste your time.
The Listing Agent's Short Sale Procedures
All the Realtors are supposed to follow the Realtor Code of Ethics to treat everybody honestly, but some of them don't obey this code of ethics. They may decide to withhold other offers and only submit one that interests them. Withholding other offers may be considered a violation of fiduciary relationship formed between the seller and a short sale agent. It may happen that you submit you offer and you keep waiting and meanwhile some other buyer gets the short sale home. The seller is entitled to receive the highest and best price, including all offers. Let the seller know if you are willing to raise your price if necessary.