What A Buyer And Short Sale Agent Can Do Buying A Short Sale?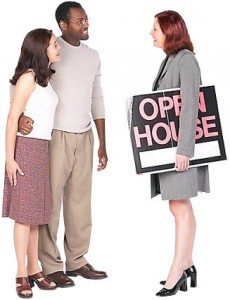 Buying a short sale home the first time may be very frustrating and irritating if you are not familiar with the process of buying a short sale home. It feels like the every home that is listed in the short sale is suitable for us, but in reality it is not. If your friends and other family member have purchases the short sale home earlier they can share their experience with you. One thing they would tell you that their short sale agent said his hands are tied because everything was left up to the listing agent. What does that mean? What does a short sale listing agent can do?
Buying a short sale may be very difficult because there is very little that you can do in short sale to make it work and go smoother and faster. There are a number things you can't do, but short sale listing agent can do. 
What Can a Short Sale buyer do?
Before we start talking about the duties of short sale listing agent, let's have a look at the things that can a short sale buyer can do.
Purchase Contract
Short sale purchase contract is one of the most important documents. If it is signed electronically, you need to get the print, sign it with an ink pen just above your initials and signature. It is recommended because every bank may not accept the digitally signed contract.
Preapproval Letter
Many preapproval letters are valid for the limited time duration. It is suggested to not let your preapproval letter expires. Make sure it is the current dated.
Short Sale Negotiation
When the short sale agent request you to sign a document notarized for the bank or addendum, sign it immediately and don't postponement. A delay in the signing and return of such document could delay or may close the negotiation for the short sale.
 Financial Position.
It is recommended not changing your financial position until you short sale is approved. If you make a big purchase, it could harm your loan status. It is suggested, do not deplete you savings to avoid any charges on your credit card.
Be Persistent
Don't look around and online for short sale homes when you are going through the process of buying a short sale. You may be confused if you don't focus only on one home. 
What Can a Short Sale Agent Do?
It is very important to know that short sale agent is processing the short sale by his own or hiring a third party for negotiation. It is very good for the buyer if hired short agent is skilled, experienced and handle the process of buying a short sale personally. A third-party negotiator merely represents the seller and may not be able to handle the conflicts, problems or irrational demands that can hurdle the short sale process.
Here are things that a short sale agent can do:
Complete all the necessary documents required by the seller's bank and make sure the immediate delivery.

Request updated payroll stubs and bank statements and send them to the bank.

Order the HUD and send it to the bank.

Coordinates with bank to obtain the BPO.

Prepares and deliver a CMA to the bank.

Negotiates offer price and second-lien payoffs with the first lender.

Negotiates demands of second lender.

Communicates with the lender weekly to inquire about the status and provide if other documents are required.

Deliver updated to the updates to the buyer

Orders the preliminary title report.

Complies with the demands from the short sale bank that may appear ridiculous.

Advise the seller to get the legal and tax advice to avoid any kind of complication.

Reviews the short sale approval letter to make it sure that it matches the HUD.

Provide the short sale approval letter to all the involved parties.

Coordinates access with buyer's home inspection team.

Reviews closing documents and / or attends the closing.
Set back if there is anything that can create complications to the process of short sale. It is not an easy task even it seems like a very easy to do. This is the main reason why majority of the short sale agent don't opt dealing a shorts sale, but there are a number of short sale agents who have great skills, experience and knowledge and provides you the services that bring fruits for you.