What is a Comparative Market Analysis?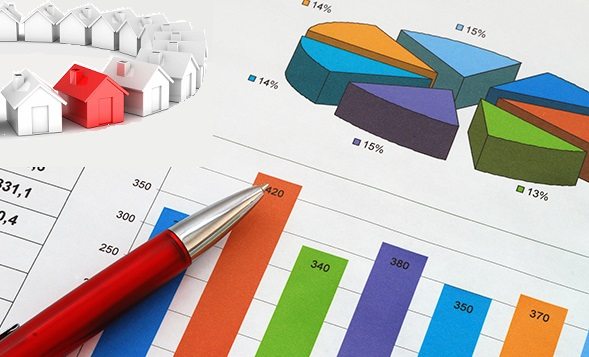 Before listing a home with a real estate agent or putting home at the market, some smart sellers get a comparative market analysis. Comparative market analysis is also referred as CMA. Most of the real estate agents send direct mail letters or post-cards to pitch the sellers to get the market price of home before selling. They provide a report to tell you how much your home is worth. Sellers normally use CMA to find out the home price.
Definition of Comparative Market Analysis
"A comparative market analysis (CMA) is an examination of the prices at which similar properties in the  same area recently sold. Real estate agents perform a comparative market analysis for their clients to help them determine a price to list when selling a home or a price to offer when buying a home."  
Since no two properties are identical, agents make adjustments for the differences between the sold properties and the one that is about to be purchased or listed to determine a fair offer or sale price. Essentially, a comparative market analysis is a less-sophisticated version of a formal, professional appraisal.
Elements of A Comparative Market Analysis Report
The report may be two to fifty pages comprehensive guide. The length, complexity and systematic arrangement of report elements depend upon the business practices of concerned real estate agent. However, standard comparative market analysis report contain the following factors.
Active Listing
Active listing are homes that are currently listed for a sale. These listings are only important to the extent that they are your competition for buyer. They are not the indicative of market price because sellers can ask whatever they want. It does not mean that any of the prices are realistic. The offered sale price does not reflect the market value of the price until they are sold on the offered price.
Pending Listing
Pending listings are the formerly active listing that are now under the contract. These listings are not closed, so they don't fall under the comparison. You may not be able to know the actual sold price until the short sale listing agent is willing to share the information. However, pending sales indicate the trend of real estate market. You can face longer DOM if your home is priced above the list price of these homes. 
Sold Listing
Homes that have been sold in the last six months are your comparable sales. These are the sales that are used by an appraiser, along pending sales to price your home. Look long and hard at the comparable sales because those are your market value.
Off-Market-Canceled-Withdrawn
These are the properties that have been removed from listing due to a number of reasons. Typically, homes are removed from market because they have too much higher prices. The median price for these homes is much more than the median price of the compare sales. However, listing may be cancelled due to following reasons.
Seller's Remorse– The sellers decided that they don't want to sell home longer.
Price Too Much High– Nobody made any offer due to the high prices.
The Length of DOM– The short sale listing agent sometimes withdraw the listing and want to put again to fool the buyers.
Repair Request- The homes were once under contract and after the home inspection, the buyer requested repairs which the seller refused.
Seller fired the agent- It's not uncommon for unhappy sellers to fire an agent and hire a new agent.
Expired Listing
This groups represents the highest median sale price because they did not sell and were unrealistically priced. Some of the expired listings could show up like an active listing, listed by a new buyer. A short sale listing also may expire because it was not properly marketed.
Examining Comparable Sales
These homes are comparable sale which resemble your home. It is really difficult and illogical to compare a single story home with a three story home. It is suggested selecting only those homes that are the same in size, shape, design and condition, such as:
Similar Square Footage
Mostly appraisers compare homes based on square footage. Larger square-foot homes are worth less per square foot than smaller square-foot homes. The variance between a group of median-priced homes ideally should not exceed more than 200 to 400 square feet, plus minus.
Similar Construction
It is perfect if the age of home is similar the home in comparison. If there is a big difference between the times of construction of home then comparison may not be able to do the justice.
Similar Upgrades and Condition
An appraiser will deduct the price from your house if other homes have upgraded. A home with a swimming pool or with a wide garden will have different price as compared to the home that doesn't have anything like this.
Location
It is well known that real estate properties are valued on "location". A home that is in a society will have different price as compared to the home that is an underdeveloped area. Homes located on busy areas are worth considerably less than homes on quiet streets. Compare your home to those in similar locations.