Information Disclaimer: Not Your Loan Servicer (Read More)
**We are not affiliated with any mortgage servicer, the investor/beneficiary of your mortgage note, the mortgage insurer (if applicable) or any government agency. We are a homeowner advocacy group with more than a decade of helping homeowners and professionals with mortgage assistance negotiations. The information found on this page is for educational and convenience purposes only. The information found on this page should be considered as opinion and not fact based on our experience with lenders over 10+ years. Consult your mortgage servicer directly or a professional before using any of the information found on this site. If you are seeking an intermediary to assist you in getting help with your mortgage you may contact us at 888-934-3444 or via email at [email protected] for further review for a no fee, no obligation, consultation. If required you may be referred to a local professional or legal counsel for additional assistance with your mortgage. Please read through our Disclaimer page for additional details. We do not represent in any way any financial institution named on this page. If you feel that any of this information has become outdated or is incorrect please contact us immediately.**
PNC Bank Home Loans Modification and Mortgage Assistance
<script type='text/javascript' src='https://kx406.infusionsoft.com/app/form/iframe/49361b8af1799d3c49c24c52077a970f'></script>
experiencing difficulty in keeping your mortgage payments current. Whether you have temporary or long-term situation PNC mortgage wants to help you to stay in your home. To stay in your home, it is important that you begin working with PNC as soon as possible. That's why we are providing you with the attached PNC Mortgage Customer Hardship Assistance package which will help us to determine that whether you qualify for the hardship assistance such as loan modification.
Find out what options may be available for you? With the help of the Customer Hardship Assistance Package, you can start learning about the various programs of mortgage that may be available for you. Through this package, you can find out the description of each potential relief option and eligibility requirements, but depending on your specific loan or the investor that owns your loan only specific programs may be available to you.
When Applying For  PNC Bank Home Loans Modification Consider Followings:
You may or may not be eligible for a loan modification to help bring your account current or other hardship relief

.

If you are approved for hardship relief, the terms of your loan will change and we will thoroughly review the modified loan terms with you.

We may recalculate your loan balance to include some or all past-due amounts, depending on the program you qualify for and establish a new monthly payment amount.

You may be required to complete a 3-month trial repayment plan to demonstrate your ability to make consistent payments.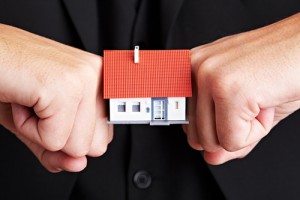 After reviewing the Customer Hardship Assistance package, you simply follow the instructions given on the first page and submit all of your required information and documentation to help us understanding the challenges that you are facing. Once we receive and evaluate your information then we will contact to you regarding your options and next steps. If you have any question about the Customer Hardship Assistance Package or you want immediate assistance you can contact your PNC Mortgage Customer Assistance Team.
Early communication with PNC is very important to ensure that your mortgage options are not limited. To discuss your financial situation please contact us as soon as possible and maximize your options. Completing, signing and returning the documents provided in the package is the first step with PNC bank program. You have to review all of the pages of the packages and then make sure that all of the pages are fully completed and signed where required and returned.
Uniform Borrower Assistance Form: – The Uniform Borrower Assistance Form allows you to detail your particular financial hardship and your property, income, expenses, loans and other essential information.
Hardship Affidavit, Documentation, and Written Explanation: – You will need to include specific documentation that is demonstrating your hardship. You will also need to include a brief description of your hardship.
Income Documentation: – You will need to include specific income verification documents according to your sources of income.
Form 4506-T AND Copy of Federal Tax Return: –
Form 4506-T allows PNC Mortgage to receive a transcript of your federal tax return to verify your income information.

Also,

you will need to include a copy of your completed and signed federal tax returns

from

the most recent two years.
Mortgage Programs That May be Available: –
PNC Mortgage understands unforeseen circumstances that can create financial hardship and your ability to make your mortgage payments on time. If you are struggling or unable to make your payment, we want you to be aware of various options that may be available to you.
| | | |
| --- | --- | --- |
| OPTION | OVERVIEW | BENEFIT |
| Refinance | Receive a new loan with lower interest rate or other favorable terms | Makes your payment or terms more affordable |
| Reinstatement | Pay the total amount you owe, in a lump-sum payment and by a specific date. | Allows you to avoid foreclosure by bringing your mortgage current if you can show you have funds that will become available on a specific date. |
| Repayment Plan | Gives the borrower a defined period of time to reinstate the Mortgage by paying normal regular payments plus an additional agreed–upon amount in repayment of the delinquency | Allows you time to catch up on late payments without having to come up with a lump sum. |
| Forbearance Plan | Make reduced mortgage payments or no mortgage payments for a specific period of time | Allows you time to improve your financial situation and get back on your feet |
| Modification | Receive modified terms of your mortgage to make it more affordable or manageable. | Permanently modifies your mortgage so that your payments or terms are more manageable as a solution to a long-term or lasting hardship |
| Partial Claim | If you have an FHA mortgage, you may qualify for an interest-free second mortgage | Allows you to have an interest-free loan, guaranteed by HUD, to pay off the unpaid debt and reinstate a delinquent loan |
| Short Sale | Sell your home and pay off a portion of your mortgage balance when you owe more on the home than it's worth | Allows you to transition out of your home without going through foreclosure. |