Could Lender Paid Mortgage Insurance Illegal?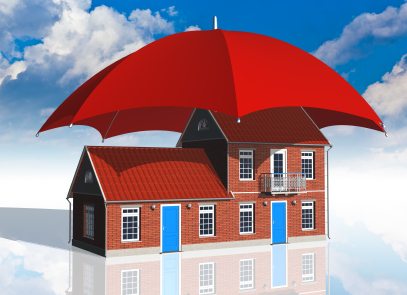 When the mortgage insurance words came many of people have a negative reaction towards it because they think that it is bad. A question for mortgage insurance is that may be or may be not mortgage insurance is bad? Many of the people are not aware of one thing that if someone dislike the concept of having mortgaged insurance on the loan it is possible for him to get the lender to pay for it. When down payment on a new home is less than 20 percent of the total home's cost at that time mortgage insurance occurs. Basically this insurance relatively protects the lender from financial loss if someone fails to remain with mortgage payments. In mortgage insurance generally the person is expected to pay the bill for mortgage insurance by self until he satisfies to lender with some minimum requirement. In some of the cases the lender pay for insurance by self but in result the cost is back to person in the form of higher interest.
While purchasing a home if someone pays less than 20 percent then probably he pay for mortgage insurance every month. But working with planning and patience we can be throw away form mortgage insurance to reduce the house payments. Mortgage insurance protects the lender in the case of borrower defaults. The insurance payment is included in the monthly mortgage bill of borrower's and this payment varies depending on the type and size of loan, down payment amount and the credit of borrower. For example if a buyer have a 700 of credit score and he makes 5 percent down payments and takes out $200,000 conventional mortgage he should be expected to pay about $156 per month in the mortgage insurance. Many of the borrowers do not realize to get rid of mortgage insurance payments by choosing slow or quicker way.
The slow way: By waiting for your legal rights
If someone pays for mortgage according to that payment schedule that is given on the first look of loan, in the end mortgage insurance will go away on its own. The lender is required to terminate the mortgage by law at the time when loan balance is scheduled to reach 78 percent of the original cost of home. The homeowner must be present on the day of loan when time comes. Basically automation termination is not based on the actual payments made but it is based on initial amount schedule on the first loan schedule date to reach 78 percent. The Homeowner's Protection Act of 1998 law is only applicable on primary residences home loans. In some states of America such as New York have their own laws of mortgage insurance that require termination of insurance for primary and vacant homes. The loans of Federal Housing Administration are not governed by the same law. Insurance amount on most of the loans is terminated by FHA when once the loan reaches to 78 percent of the original value of house.
The quicker, riskier way: By paying down your loan and crossing your fingers
If a homeowner pays 80 percent mortgage of the original value of home then he can ask lender to cancel the mortgage insurance but there is no guarantee of lender to say yes. Everybody thinks that they can get rid of their mortgage insurance when they have 20 percent value, but that is not really case.
The CFPB Takes Action against Mortgage Insurer to End Illegal Kickbacks to Lenders:-
The Consumer Financial Protection Bureau (CFPB) took action against Republic Mortgage Insurance Corporation (RMIC), for evidently paying illegal kickbacks to mortgage lenders in exchange for business.  A complaint is filed by CFPB and an agreement order against RMIC is proposes to stop these illegal practices, which have been prevalent for more than 10 years. According to this order RMIC will have to pay $100,000 penalty to the CFPB.  It is to be said by CFPB Director Richard Cordray that rebounds for mortgage insurance guideline are illegal and these can drive up costs for consumers who are seeking to buy a home.
Enforcement Action:-
In agreement with the proposed settlement, RMIC has to be;
End the practice: This proposed order prevent the RMIC from engaging in this practice going forward. The proposed order forbids RMIC from entering into any new inmate mortgage reinsurance arrangements with affiliates of mortgage lenders and obtaining new mortgage insurance for ten years period. The proposed order also prohibits RMIC from paying illegal kickbacks.
Payment of $100,000 in penalties: The penalty amount includes a number of factors, including that RMIC is currently under administrative supervision with the North Carolina Department of Insurance due to its inability to honor its payment obligations in full.
Compliance monitoring and reporting: RMIC will be subject to monitoring by the CFPB and required to make reports to the CFPB in order to ensure their compliance with the provisions of the order.