Information Disclaimer: Not Your Loan Servicer (Read More)
**We are not affiliated with any mortgage servicer, the investor/beneficiary of your mortgage note, the mortgage insurer (if applicable) or any government agency. We are a homeowner advocacy group with more than a decade of helping homeowners and professionals with mortgage assistance negotiations. The information found on this page is for educational and convenience purposes only. The information found on this page should be considered as opinion and not fact based on our experience with lenders over 10+ years. Consult your mortgage servicer directly or a professional before using any of the information found on this site. If you are seeking an intermediary to assist you in getting help with your mortgage you may contact us at 888-934-3444 or via email at [email protected] for further review for a no fee, no obligation, consultation. If required you may be referred to a local professional or legal counsel for additional assistance with your mortgage. Please read through our Disclaimer page for additional details. We do not represent in any way any financial institution named on this page. If you feel that any of this information has become outdated or is incorrect please contact us immediately.**
Information Disclaimer
**We are not affiliated with any mortgage servicer, the investor/beneficiary of your mortgage note, the mortgage insurer (if applicable) or any government agency. The information found on this page is for educational and convenience purposes only. The information found on this page should be considered as opinion and not fact based on our experience with lenders over 10+ years. Consult your mortgage servicer directly or a professional before using any of the information found on this site. If you are seeking an intermediary to assist you in getting help with your mortgage you may contact us at 888-934-3444 or via email at
[email protected]
for further review for a no fee, no obligation, consultation. If required you may be referred to a local professional or legal counsel for additional assistance with your mortgage. Please read through our
Disclaimer
page for additional details. We do not represent in any way any financial institution named on this page. If you feel that any of this information has become outdated or is incorrect please contact us immediately.**
Wells Fargo Mortgage Assistance Program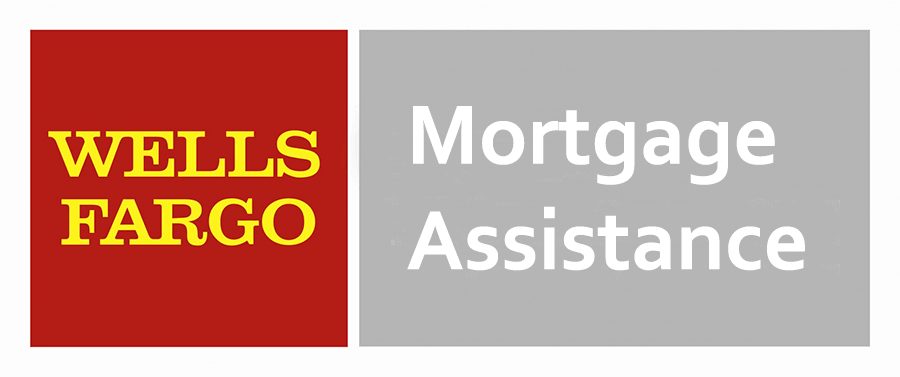 There are a number of Wells Fargo Home Mortgage (WFHM) assistance programs to facilitate the homeowners suffering from any kind of financial hardship. Wells Fargo always stresses that the earlier a customer notifies them of a problem, there will be
<script type='text/javascript' src='https://kx406.infusionsoft.com/app/form/iframe/ea8fd5d1a57434b1454f585b90d89171'></script>
more
option to help a distressed homeowner
.
Wells Fargo mortgage assistance program may lower your interest rates, reduce payments and stop a foreclosure and more. However the sooner a borrower contacts them the more options they will have to find a solution and the programs they can offer. It cannot be stressed enough that timing is critical for borrowers who are experiencing financial difficulty and who may be faced with foreclosure.
If Wells Fargo cannot offer you a loan modification program today, so the customers should continue to contact them and stay in touch to see if new solutions or options become available that can work for their situation in the future. Wells Fargo usually does not charge any fees for their assistance programs, but sometimes it can also vary depending on the individual cases and the customers' personal situation. Wells Fargo home mortgage has several programs and options that can be used to assist homeowners who may have financial difficulties. Some of the Wells Fargo mortgage assistance programs include.
Details of Wells Fargo Mortgage Assistance Programs:
Here are some of the most common Wells Fargo Mortgage assistance programs.
Wells Fargo Repayment Plans:
The Wells Fargo repayment plan is one of the best mortgage assistance programs offered. A repayment plan allows the homeowner to answer the negligence in their payments over time and also work with the customer to help them to make their regular mortgage payments.  The terms vary from program to program, but with the Wells Fargo allowing the missed payments to be made up over months or year repayment plan will provide the homeowner more time to get back on their feet and get their financial situation settled.
Wells Fargo Loan Modification:
The customers who are facing a default or they are currently in a default situation they are provided with the option to modify their current mortgage. Modifications provided by the Wells Fargo are flexible and do the best to modify the mortgage to something that the customer can pay monthly and keep up with. A loan modification program will change the terms of the original loan. Most commonly a loan modification will always bring a lawless account current because if there have been any missed payments the customers usually will be added to the unpaid principal balance and then the new balance can sometimes be extended.
Wells Fargo Short Sale:
If the value of the home is less than the amount that you owe on the mortgage, then a short sale is another option that you should explore. When you select the short sale to sale your home, then the proceeds of the short sale can be used to pay off the mortgage. All those amounts that are due and remaining on the loan will be rejected by the Wells Fargo. Usually short sale is a good option to explore when the value of the home is less than the total amount according to the market conditions.
Required Documents For Wells Fargo Mortgage Assistance:
 When you contact with a home preservation specialist for Wells Fargo Mortgage Assistance then you will receive a package of forms and documents to complete your request for assistance. Different programs require different forms to be filled and documents. It is to make sure that you follow the instructions that are provided by your home preservation specialist.
Wells Faro Mortgage Assistance Forms:
Mortgage Assistance Form: This form collects detailed information about your property, your finances, your hardship, and more. There are multiple versions of this form, but they all collect similar information. Please check with your home preservation specialist to see which one applies to you.

Mortgage Assistance Application (MAA-FHA-VA-USDA)
Hardship Affidavit: This form collects the reasons for your hardship. You only need to send this form if this information is not collected in the assistance form, or if you have a co-borrower who needs to fill out their own affidavit.
Third-Party Authorization: This document is required if you are requesting a short sale. It authorizes Wells Fargo to share information with your real estate agent or other third party.
Wells Faro Mortgage Assistance Documents:

Financial statements

Provide your 2 most recent statements for all banking and investment accounts.

Employment income

Provide pay receipts for your most recent 30 consecutive days of earnings. Your pay receipts should also include year-to-date earnings.

Self-employment income

Provide your most recent quarterly or year-to-date profit and loss statement.
Provide your two most recent business bank statements.

Income From Benefits: – Benefits include Social Security, retirement, disability or death benefits, unemployment, public assistance, or adoption assistance.

Provide your benefit statement or a letter from the provider showing the amount of your benefit payments, how often you receive them, and how long they will continue.
Provide your 2 most recent bank statements showing receipt of these payments.
Rental Income

Provide the current lease agreement.
Provide your 2 most recent bank statements showing receipt of these payments.

Hardship Documentation

Provide any additional documents requested in the mortgage assistance form or by your home preservation specialist to demonstrate the reasons for your hardship.
How ACG Can Help You?
We are a nationwide leader finding solutions for all real estate type matters, commercial or residential, with the goal of helping borrowers avoid foreclosure. Over the years we have been honored to have helped thousands of borrowers and agents get their toughest real estate questions answered and foreclosure alternative plans approved by loan servicers.
If you need any kind of help regards Wells Fargo Mortgage Assistance, please don't hesitate to contact us or dial our Toll Free No. 888-934-3444.
We Are Always Ready To Help You!