OPTIONS TO AVOID OR STOP MY FORECLOSURE: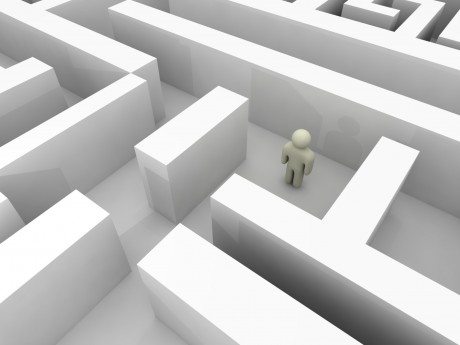 During these tough times the worst thing that you can do is not educate yourself on what options are there for you. We suggest to speaking directly with one of our foreclosure consultants once you have read about just some of the options below in order to strike up a conversation about what might be right for you. There could be dozens of programs that you don't know about so you can't take advantage of them. There are government programs as well as traditional assistance programs that your lender my already offer. These are only a few of the plans offered by lenders and a few ways that you may be able to stop a foreclosure:
Full Reinstatement-
This is the act of taking the account out of foreclosure or default status by making a payment in full for the defaulted amount plus the additional payment of all fees assessed up until that time. Normally you have to order this fee and then in most cases you are provided with a window of 2 weeks to pay the amount quoted.  The reinstatement figure generally includes covering all attorney fees and costs, along with all the back due payments, and the late charges. At times this may also include escrow deficiencies (if applicable). Other fees as well may be assessed in the case of a borrower being delinquency. These additional fees are associated with your lender's servicing of your loan which may include inspections fees, winterization fees (depending on what part of the country you located in) and many other fees. These fees are at your inconvenience. In many cases the money to take the mortgage out of foreclosure is not available as in the case if it was the homeowner would most likely not be in foreclosure to begin with.
Partial Reinstatement-
 This is very similar to a Full Reinstatement but in this case only a portion of the defaulted amount is payed by the borrower in order to postpone or place the foreclosure in hold. This may include paying back due payments only, attorney fees only, or in some cases only that amount that takes the account out to come out of default. Different lenders have different rules as do the different investors that the each lender services. Every case is different so check with your lender's guidelines for details.
Refinance-
Get another mortgage or new financing to pay off the current loans and may be consolidate some debt along with it. In some cases the actual lender that holds the mortgage note will look to refinance you but usually it is only in regards to the term and consolidating debt in most cases is not an option. Paying off an old mortgage with the funds from the new loan can extend the life of your mortgage. Usually this is done with different (and ideally better) interest rates or terms.
NOTE: If you are in foreclosure many lenders will consider you a higher risk and therefore lending may be considerably more difficult to obtain.
In most cases, to use this as an option, a borrower has to see the problem of falling delinquently before it has actually happens. In order to refinance you can not have an 30 day lates on your credit generally for over 12 months. If borrower is delinquent on their mortgage, it is probably too late for this option. Many times this will actually include taking cash out of the equity or what is referred to "cash-out refinancing".
Refinancing is an option that is often confused with getting a second mortgage. A second mortgage is when a completely separate mortgage, along with separate mortgage payments. During this type of transaction the borrower does not change the terms of the first mortgage. Borrowers should be aware that their payments are going to increase as they are only adding and additional payment to their monthly out go.
Short Refinance-
Short refinancing has become a popular option for clients who have experience drops in their properties value. Refinancing into a smaller mortgage can really help lower the monthly out go of funds. Please be advised that the current mortgage/lien holders may all have to approve of the short refinance. Consult a professional for additional details.
Short Sale or Short Pay off –
This is the sale of your property but for less than what you owe against it. It could be to the first or second mortgage or both. It's important to review all options in order to know what is best for you.
Walking Away From a Foreclosure–
This does not stop foreclosure. The foreclosure will happen and you will receive a 1099 for the difference of what is owed and what the home sells for at auction. At certain times a homeowner may choose to walk away from the property because of valuing the options and choosing to leave and move on. 
Important: Please consult an attorney for advise. Many states allow for deficiencies so we suggest to take all factors into consideration.
Partial Claim-
Government backed loans may have the options to take a claim against the insurance and pay their loan up to date with a silent second that does not need to be paid until the loan is paid off, through the sale of the property, or at the time of refinancing.

Loan Modification- 
This is a very broad term that mainly consists of changing the original terms of the mortgage note. Consult a professional as in some cases there may be 27 or more different types of loan modifications. For legal advice always consultant an attorney.
Forbearance Plan- 
This plan is basically consistent of being an agreement between the lender and the borrower to place on hold the foreclosure along with postponement of any pending sale dates. Now to explain thoroughly it is important to understand that many times "Forbearance Plan" is a misnomer. Many times it turns out a forbearance plan may be another name for a loan modification or a repayment plan.
Deed-in-Lieu of Foreclosure–
At times, due to many different reasons, it is easier for the borrower as well as the bank/lender to exchange a release of the property for release of the responsibility of the note. In many cases if there are additional liens against the property (second mortgage, mechanics liens, IRS lien, etc.) the lender will not be able to accept a deed-in-lieu of foreclosure without the rest of the lien holders agreeing to it. In most cases if they are not settled in a different manor the second and any other lien holders will not most likely allow this type of transfer.
Bankruptcy- 
If the borrower has gotten to the place where their debt has become over whelming, modifications of all the debts to an affordable amount is not available/possible then bankruptcy may be the answer. Bankruptcy may consist of letting go of all your assets and can also consists of setting up a repayment plan with all your lenders through the court appointed trustee. Seek legal counsel before choosing your options.
There may be many services that ACG offers that may help you postpone your foreclosure sale and buy more time to help you find the solution you were looking for.